Check back soon to meet Dr. Zeller!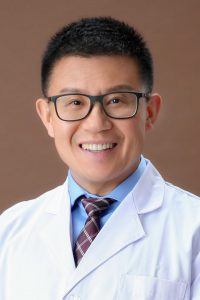 Dr. Jianjun Hao
DDS, MS & PhD
Dr. Jianjun Hao is a diplomate of the American Board of Orthodontics. He was trained in the College of Dentistry at the University of Illinois at Chicago. He was a clinical assistant professor and taught orthodontic residents at University of Connecticut Health Center. He is proud of being a board certified orthodontist when only top practicing orthodontists have even achieved this certification.
"Hollywood broad smile is my treatment goal, I am confident to accomplish this mission effectively and efficiently."
Dr. Hao is a Boston marathon runner. He enjoys reading in his leisure. He is proud of his son, Wentao, who is serving in the Marines now.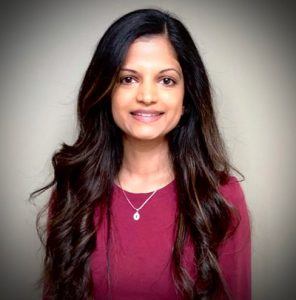 Dear Patients of Perfect Smiles,
This letter is to introduce myself, Dr. Krupa Patel.   I am a general dentist with a focus on family dentistry  treating patients of all ages, including children.  My vision is to offer caring, comfortable and comprehensive dental care.
To help you get to know me, I will share a little bit about my background and from where my passion for dentistry arose. I was born and raised in Canton, MI, where my family dentist became my mentor and inspired me to consider a career in dentistry.
I completed my undergraduate studies at The University of Michigan, where I graduated with high honors in a degree in Brain Behavior and Cognitive Sciences. After college, I attended Tufts University School of Dental Medicine in Boston, MA, where I obtained my DMD.
"Treat your patients like family and it will guide you to practice good and safe dentistry."  I will never forget these inspirational pearls of wisdom passed on by an instructor in dental school.  With that said, I hope that you will give me the opportunity to meet with you and discuss your dental concerns with me. I am committed to providing you and your family with excellent dental health care in a professional and friendly manner.
Sincerely,
Krupa Patel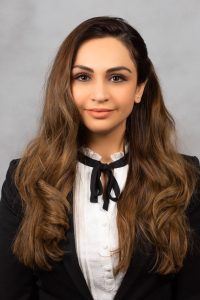 Dr. Marwah Obaidi has made Chicago her home for the past four years. She graduated originally from College of Dentistry/Baghdad University in 2008 with a Bachelor of Dental Surgery. After gaining experience in quality dental care in several dental offices and practicing dentistry for five years in Iraq, Dr. Obaidi relocated to the United States in 2013 and was placed in the Advanced Standing Program at University of Illinois at Chicago College of Dentistry to obtain her DMD. Dr. Obaidi was awarded the Dr. Gerald Wine award for strong work ethics and excellent interpersonal skills with patients. Dr. Obaidi is an active member of the American Dental Association (ADA) and the Chicago Dental Society (CDS), and she is fluent in Arabic. Dr. Obaidi's husband, Dr. Dheyaa Alzubaidi, is a dentist too, and they have an 8-year-old daughter. In her spare time, Dr Obaidi enjoys spending time with family, boating on Lake Michigan, traveling and cooking.
Dr. Mazher Syed earned his Bachelor of Dental Science degree from Rajiv Gandhi University in India before earning his Doctor of Dental Surgery degree from University of the Pacific School of Dentistry. With more than 10 years in dentistry, Dr. Syed loves to help people. He likes to say that his mission is to save the world one tooth at a time.
Dr. Syed is a member of the American Dental Association® (ADA), Illinois Dental Association (IDA) and Chicago Dental Society (CDS). He speaks fluent Urdu, and he is known for using his sense of humor to help patients feel at ease in his office.
When not in the office, Dr. Syed enjoys spending time taking his two sons around the city. He enjoys boating, cricket, golf and horseback riding.
Check back soon to meet Dr. Purohit!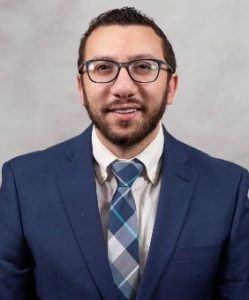 Dr. Wassif has been practicing general/family dentistry since 2007. He first graduated 2006 from Misr International University for Science & Technology (MUST University, Egypt) to earn a BDS (Bachelor of Dental Surgery). In 2016, he attended Walden University in Minnesota and earned his master's degree in health administration. In 2018, he attended the University of Illinois School of Dentistry to earn his DMD degree (Doctor of Dental Medicine). Dr. Wassif is a member of the American Dental Association, the Chicago Dental Society and the Academy of General Dentistry. He participates regularly in continuing education courses in all areas of dentistry to maintain progressive skills in general dentistry.
Dr. Wassif chose to practice here at Bridgeport Smiles because of a shared belief in providing state-of-the-art, relationship-based, comprehensive care that is tailored to fit into the lives and budgets of his patients. Dr. Wassif enjoys the challenge of providing quality, conservative family dentistry in a comfortable and friendly environment.
Dr. Wassif and his wife, Mariam, are heavily involved with the raising of their two daughters. They all enjoy travelling, fishing, hiking and numerous other outdoor activities.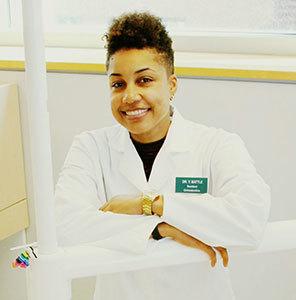 Dr. Yvette Battle earned her dental degree from Howard University College of Dentistry in Washington, D.C. in 2008, where she ranked top in her class and was awarded the Outstanding Student Honor from the American Academy of Craniofacial Pain.
After dental school, she nobly served as a Captain in the United States Air Force for four years where she practiced general dentistry. Dr. Battle held several leadership positions from Clinical Chief with a staff of 20 to Chairperson for Infection Control for her entire medical unit.
In 2015, she earned both her graduate certificate in Orthodontics as well as her Masters in Oral Biology at the University of Maryland Dental School in Baltimore, Maryland. During her residency, Dr. Battle served as the Chief Orthodontic Resident for the graduate program and was the first African-American woman named to this position. Moreover, Dr. Battle serves as a mentor for the university's Student National Dental Association (SNDA) and is an active member of the American Association of Orthodontics® (AAO) and the Hyde Park branch of the Chicago Dental Society (CDS).
A native of New York, New York, Dr. Battle enjoys traveling, has a passion for playing basketball and owns an extensive collection of retro Jordan sneakers.