Check back soon to meet Dr. Zeller!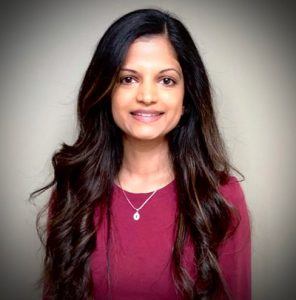 Dear Patients of Perfect Smiles,
This letter is to introduce myself, Dr. Krupa Patel.   I am a general dentist with a focus on family dentistry  treating patients of all ages, including children.  My vision is to offer caring, comfortable and comprehensive dental care.
To help you get to know me, I will share a little bit about my background and from where my passion for dentistry arose. I was born and raised in Canton, MI, where my family dentist became my mentor and inspired me to consider a career in dentistry.
I completed my undergraduate studies at The University of Michigan, where I graduated with high honors in a degree in Brain Behavior and Cognitive Sciences. After college, I attended Tufts University School of Dental Medicine in Boston, MA, where I obtained my DMD.
"Treat your patients like family and it will guide you to practice good and safe dentistry."  I will never forget these inspirational pearls of wisdom passed on by an instructor in dental school.  With that said, I hope that you will give me the opportunity to meet with you and discuss your dental concerns with me. I am committed to providing you and your family with excellent dental health care in a professional and friendly manner.
Sincerely,
Krupa Patel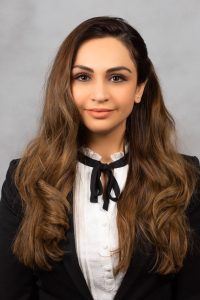 Dr. Marwah Obaidi has made Chicago her home for the past four years. She graduated originally from College of Dentistry/Baghdad University in 2008 with a Bachelor of Dental Surgery. After gaining experience in quality dental care in several dental offices and practicing dentistry for five years in Iraq, Dr. Obaidi relocated to the United States in 2013 and was placed in the Advanced Standing Program at University of Illinois at Chicago College of Dentistry to obtain her DMD. Dr. Obaidi was awarded the Dr. Gerald Wine award for strong work ethics and excellent interpersonal skills with patients. Dr. Obaidi is an active member of the American Dental Association (ADA) and the Chicago Dental Society (CDS), and she is fluent in Arabic. Dr. Obaidi's husband, Dr. Dheyaa Alzubaidi, is a dentist too, and they have an 8-year-old daughter. In her spare time, Dr Obaidi enjoys spending time with family, boating on Lake Michigan, traveling and cooking.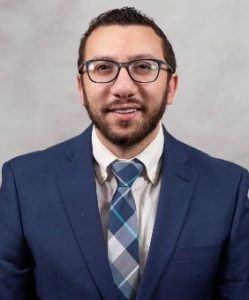 Dr. Wassif has been practicing general/family dentistry since 2007. He first graduated 2006 from Misr International University for Science & Technology (MUST University, Egypt) to earn a BDS (Bachelor of Dental Surgery). In 2016, he attended Walden University in Minnesota and earned his master's degree in health administration. In 2018, he attended the University of Illinois School of Dentistry to earn his DMD degree (Doctor of Dental Medicine). Dr. Wassif is a member of the American Dental Association, the Chicago Dental Society and the Academy of General Dentistry. He participates regularly in continuing education courses in all areas of dentistry to maintain progressive skills in general dentistry.
Dr. Wassif chose to practice here at Bridgeport Smiles because of a shared belief in providing state-of-the-art, relationship-based, comprehensive care that is tailored to fit into the lives and budgets of his patients. Dr. Wassif enjoys the challenge of providing quality, conservative family dentistry in a comfortable and friendly environment.
Dr. Wassif and his wife, Mariam, are heavily involved with the raising of their two daughters. They all enjoy travelling, fishing, hiking and numerous other outdoor activities.